Opening commissions finally. Really need to start saving up money.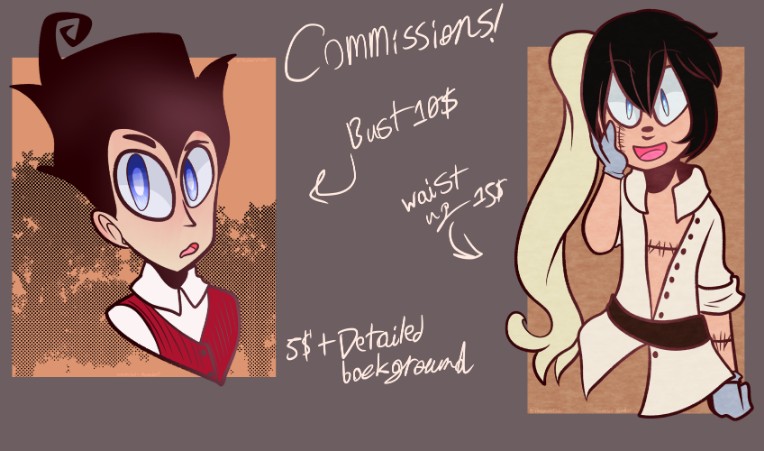 ☆☆☆☆ WILL DO ☆☆☆☆
☆ Fanart
☆ OCs
☆ Furries
☆ SFW
☆☆☆☆ WILL NOT DO ☆☆☆☆
☆ NSFW
☆ Mecha
☆ Nudity (bathing suits are the limit)
If you're interested in a commission, best places to reach me are my DA or my Twitter, since I check there the most often. You can also just DM me here though.
My boyfriend also has his commissions open, and he's a spectacular artist. Here's a link to his commission sheet.